What exactly is passage-based indexing?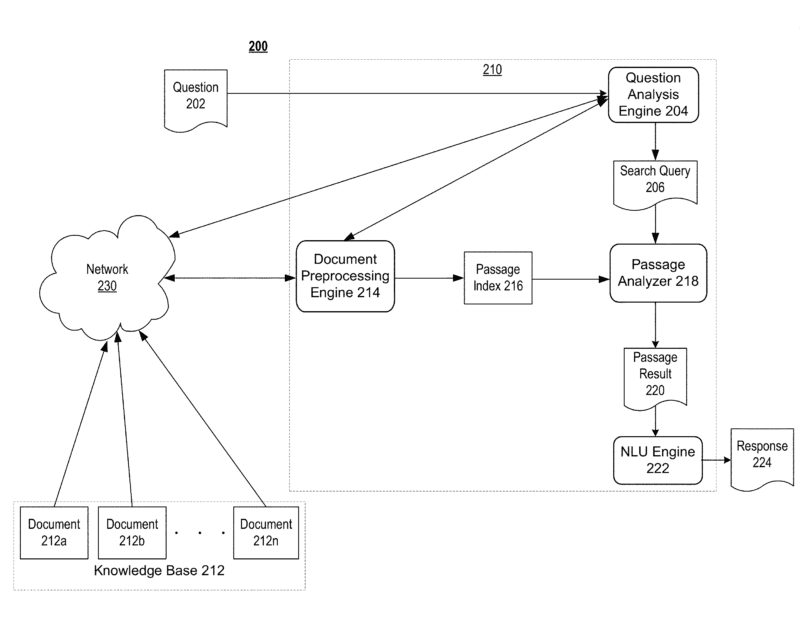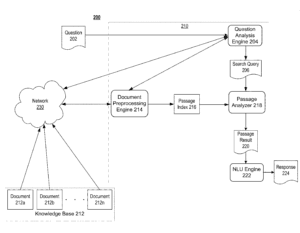 Passage-based indexing is also known as passage-based ranking. It means Google uses web pages of specific passages for ranking. Google will look for particular passages and understand if that text answers the corresponding search query.
Google's passage-based indexing is when Google analyzes a passage's context concerning its place in a whole webpage's intent. Thus, passage-based indexing looks for the best answer on a page instead of the best result for a query. Google will go through the whole web page topic and understand the information, but also check if specific subtopics relate to the passage or not.
Google will consider the passage's meaning and give relevant results for a query. It means the products you receive will be query-oriented. Passage indexing is also known as "passage-based ranking."
How is Google passage-based indexing different than regular indexing?
Google passage-based indexing differs from the normal method of rankings webpages. Now, Google will index the web pages and also the passages of those pages. It will go through the entire web page. Thus, Google will understand individual passage's relevancy to present the query result relevant to the search user's intent. It is like finding a significant item and is a form of checking done as good intelligence.
Search engines with this capability acquired a methodology to determine a passage's relevance to the entire web page query. Google will index web pages entirely. The search systems will take out the essence of the passage after analyzing the content and decide if it is relevant. Thus, it is necessary to know that Google's passage-based indexing will go through all the passages and the entire web pages.
How will Google determine which query uses passage indexing?
Google earlier considered page titles and headings to understand if the content has related information to the search query. These are important, while the new addition is to find if the web pages have individual passages answering the search query. Google will do passage-based indexing means a passage-based search to find an answer to a user's question. In theory, recent results will pull answers from web passages on-page, even if the remaining content is a little off-topic or less relevant.
Why this change to passage-based indexing?
Google announcement of passage-based indexing mainly for two reasons:
It wants to give accurate search results focusing on the search terms. The results will be a result of an improved search featuring focused content from the specific passages. It may include even less authoritative websites that are much behind in the ranking order. This way, Google will attract searchers offering specific answers query-related and improve middle to local web pages' prospects.

Google is using AI and natural language. Thus, the content creators must understand Google will find out from any of the passages the related information. Conversely, your content page cannot have the same keyword variations. The SEOs can concentrate on offering well-structured, relevant content.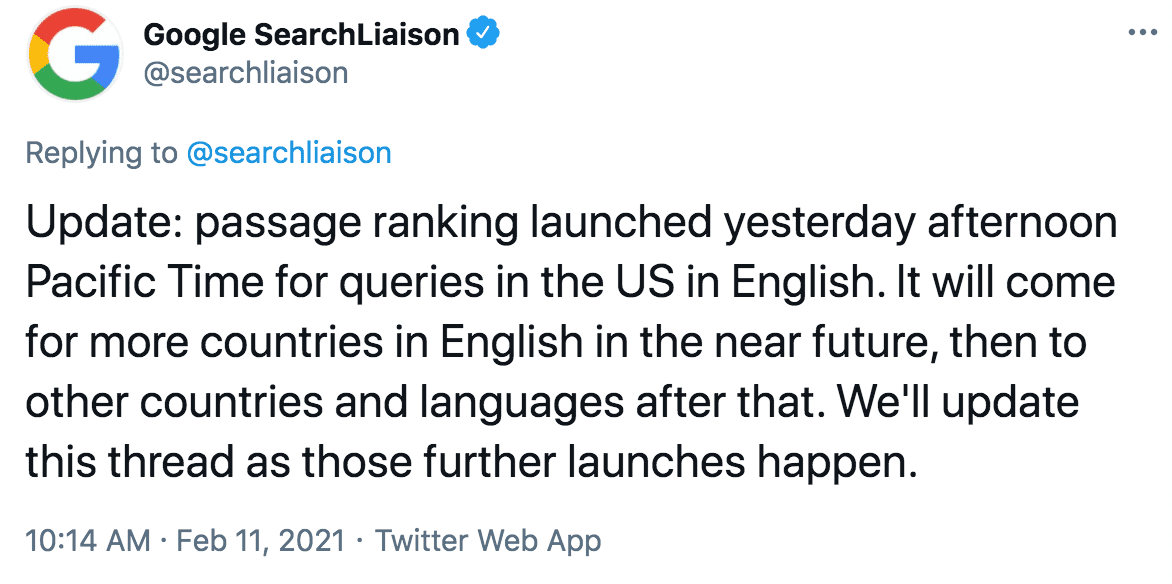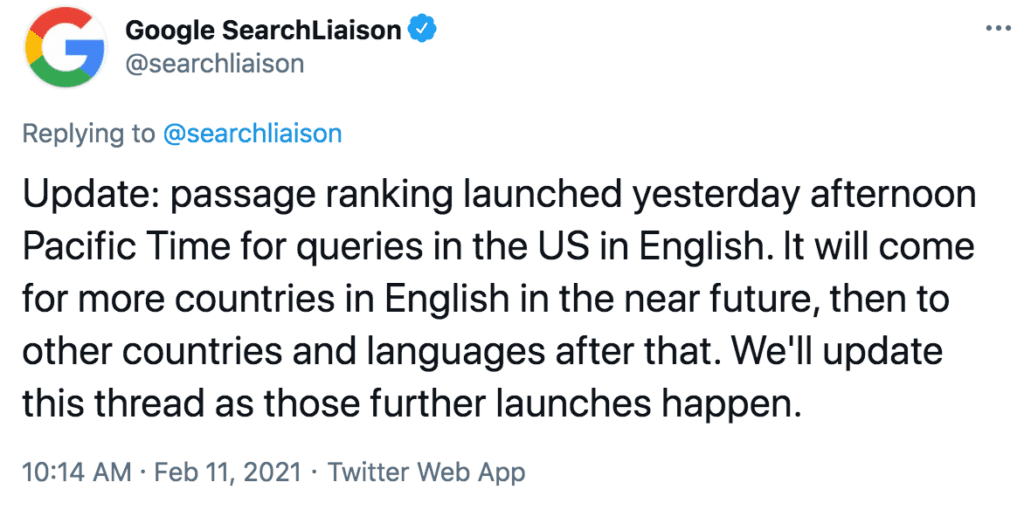 Google rolled out the English language update in the US and plan to release this on international English language versions of the search engine. Additional language support will also be rolling out soon in 2021.
Features of Passage-indexing
Now that you know what Google passage-based indexing is, passage ranking is also known as passage indexing, but the fact remains that it has no relevance with indexing. The passage-indexing features are:
To surface the web pages and to find if it lacks unclear sections or no headings, lack of SEO optimizations, or does it cover various topics. The search results will go through each passage and determine if the goal of the subject is met or not.

Passage-based indexing

does not ask you to optimize passage ranking. However, once it is rolled-out, nearly 7% of queries will get affected. Google is trying to help the searchers by offering the right results. Thus, Google is going through passages to get the information and meaning of the individual passage. Eventually, the aim is to give the most relevant results for user queries.
Which are the web pages that will benefit from passage-based indexing?
Google's passage-based ranking latest innovative change for serving users diversified search engine results pages. It will offer an opportunity that has web pages:
Diluted content that isn't in direct alignment with the main topic.

Covering several topics under one heading

Providing poor structure of information such that it lacks headings, paragraphs, or subheadings

Covering a straightforward and general topic

Not SEO optimized.
Both small and big websites will find the passage-based indexing beneficial. They can see the benefit here:
A travel blogger. A blogger having a small travel blog may be handling it individually. The blog may have lots of travel details to different countries, but it is not SEO-optimized. It means the blog posts are less focused on a particular topic but has much information, tips, and hands-on experience. With its

passage-based indexing

or ranking, Google will surface and bring such points out in the results. The hunt is for the right keywords and information from the web pages.

High-quality long-form content now has an opportunity to diversify the organic keywords related to page rankings. Google's ability to understand a passage's context will give more sites a better chance to rank.
Conclusion: Summarizing Passage-Based Indexing
Google passage-based indexing is a support system for the searcher to receive exact results. The websites will also notice improvements as they will focus on relevant keywords. It is beneficial to have long-tail keywords encircling the aim of the search for a topic and not relating only to the topic.