Local SEO in 2021: Tips and Trends for the New Year
Here are some local SEO tips for propelling your business' growth in 2021. Since the rise of COVID-19, online traffic and society's dependence on the internet has grown exponentially. Within March and February 2020, 85,000 businesses launched online during the pandemic. Local SEO will capture quality organic traffic to your site.
With the expected growth of online businesses and websites in 2021, there will be a subsequent increase in competition across every industry and/or sector of online business. The good thing is that it's easier to gain more customers for your business if your target audience is in a defined location or niche. Local SEO will surely help your business hit your desired target audience.
Understanding your niche and/or service area will help reduce efforts that aren't targeted and don't attract quality traffic that converts on your site. With thousands of people around the world offering the same service as you, understanding your audience is even more important than ever. This article will show you practical tips for local SEO you can use to grow your business in 2021. Let's start the year off on the right path.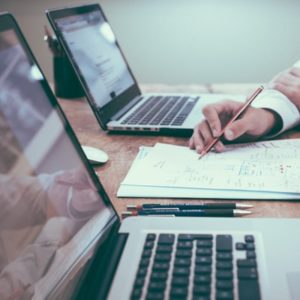 Create a Google My Business Account for Local SEO
Creating a Google My Business account is your best chance to appear high on local SEO in the Google Map packs and rank higher in local search results. The Google My Business profile helps populate your knowledge graph.
Once your profile is set up, potential customers will see important details about your business whenever your brand/business is searched for on Google. These details include a description of your business, hours of operation, business address, phone number, and a link to your website.
Signing up for a Google My Business Account is pretty easy and straightforward. Visit the official website to get started. You'll be required to provide the following:
Business logo, name, and operational houses

Nature of business: product and services you offer

Acceptable payment options (No payment required)

Images that best shows your business
Get Your Business Listed
Google Business Profile is not the only business listing sites out there. You could register your business on a ton of other online business directories, including the following:
Yelp

Bing

Thumbtack

Angie's List

YP.com

Facebook

Whitepages

MerchantCircle

Manta

Foursquare
The goal of this local business SEO tip is not to only register on these platforms but to optimize your registered business. People trust these sites and long reputable brands like Yellow Pages are important trust factors for both users and Google. This can be a tedious task that often requires time, money, and manual effort.
But once you're done, your business will definitely appear on search engines when it's searched for. You should go a step further to search for local online business directories. Furthermore, register your brand on these sites and watch traffic to your site grow.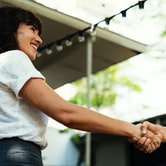 Ask Happy Customers for Reviews
Reviews are an important form of feedback from customers and help you understand what works for your customers versus what doesn't. Equally important, reviews are dicey and can make a mess of your business' reputation if you're reactive. By proactively encouraging customers to leave reviews, the impact of bad reviews will not have as much of an impact on your rating and brand reputation.
Encouraging happy customers to leave reviews for your brand regularly on any of the online listing sites combats negative listings and gives prospective customers a window into how customers view your business. The more positive reviews you get, the more trust people have for your local business.
One common mistake, and major small business SEO tip for 2021, is the failure to respond to reviews. Responding to reviews, whether positive or negative, helps you develop community engagement
A survey saw that of consumers that have read reviews, 97% read businesses' responses to reviews. Generally, when you respond to reviews, you're directly telling your customers that you value their opinion. Moreover, it earns trust from your customers.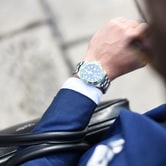 Optimize Your Website for Local SEO Page Experience
In 2021, Google will be rolling out a page experience update that will combine previous best practices with new page speed metrics. See a breakdown of the new metrics below:
First Input Delay (FID) –

This metric measures the time to user interactivity with the page. This should be under 100 milliseconds.
Largest Contentful Paint (LCP) –

This component of the ranking factor measures the time it takes your largest content block to load. This metric is indicative of load times and site performance. This should be under 2.5 seconds.
Cumulative Layout Shift (CLS) –

This factor of page experience measures the visual stability of your site. This metric looks at elements that shift or change position while loading, which leads to a less than desired user experience. The CLS should have a score less than .01 on Google's light speed test.
Hence, your site stands a better chance of appearing on the first page of the Google Search Engine Result Page (SERP) if your website is user-friendly when viewed from mobile devices.
If you want to achieve this, you need to ask your website developer or partner to develop a "responsive" template for your site. Also, a responsive website is one that automatically adjusts to suit the screen of the device it's viewed from.
According to Statista, 50.81% of internet users are on their mobile phones. In conclusion, the speed of your site on mobile is more crucial than ever.

Target Organic Keywords for Localization
This is arguably one of the best 2021 local SEO tips you shouldn't pass upon. Targeting relevant organic keywords helps rank your website on Google and help drive qualified traffic to your site. Be specific! Local businesses often use generic keywords that are not focused on their location.
For instance, local search engine results pages in Southern California vary greatly when compared to searches in Florida. Adding your service area to your target keyword helps drive qualified local traffic that is hyper-relevant to your business.
Narrow the location of your target keyword and understand the difficulty of ranking for that keyword. For example "online msw" is targeting online masters of social work programs. This keyword is difficult to rank for and will require more off-page efforts to rank. Understanding low competition keywords with decent search volume are key to your businesses ability to drive and sustain traffic.
At times, it may need you to add a location in your keyword, For example, "best photographer in Detroit," "painters in Hawaii," "New York burgers," etc.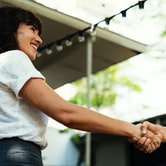 Create Content Based on Local News Stories or Events
Building a good local business starts with familiarizing yourself with the locals. You've got to know what they are passionate about and figure out how to add your voice to the discussion. Most local businesses want to roll out good content that is business-centered, but that's a missed opportunity.
Content stands a better chance of driving engagement when their content is localized and relevant to the target audience. Speaking to your audience using these local SEO tips in 2021, will increase the relevance of your content.
Be on the lookout for local events and news that make the headlines. Then write your take on the event. Be sure not to summarize, but add your take on an event.
For example, this shows your audiences that you're a part of the community and understand their needs. Also, make sure to direct traffic to your desired site conversion whether that be a purchase, sign up, or inquiry.
Maintain High Readability for Mobile UX
Internet users are always going to choose conversational articles over "boring" formal ones. The trend is not changing in 2021. Readability defines how easy it is for readers to comprehend and relate to your article.
Local business SEO tips of this nature have been one of Google's primary considerations in its ranking algorithm. Googlebot crawls your site looking for readability issues on mobile. Keeping your site ahead of the curve will ensure that you deliver a crisp, clean user experience.
Thus, engagement metrics such as bounce rate help us understand whether our target audience finds our content relevant. The lower the bounce rate, the more engaged your users are. Three things can keep a visitor on your site, including:
The value of your content

Pictures in your content

Article structure
Article structure is composed of your headings, sentence structure, tone, and paragraph structure. If you want your article to have a high readability score, you need to keep your paragraphs and sentences short and concise.
Additionally, two to three sentences per paragraph are the preferred structure. It will make your readers want to stay longer on your website and ultimately improve your rank on Google SERP.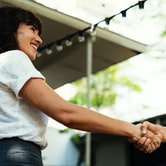 Wrap Up: Local SEO Tips and Trends for 2021
In conclusion, starting the New Year with these 2021 local business SEO tips is surely the way to get fired up for business. They are all practical and effective towards giving you good visibility and traffic on Google and other search engines. So which tip for local SEO are you going to use first?